Funds For Learning Welcomes Rosalie Turpin
We are excited to announce that Rosalie Turpin has joined the Funds For Learning team! Rosalie comes to us with over 30 years experience in customer service, 16 of those years as a Realtor. Rosie has a passion for people and delivering the best customer service possible. In an effort to know more about our new team member, we sat down with Rosalie and here are some of her fascinating answers to our general questions.
Getting to know: Rosalie Turpin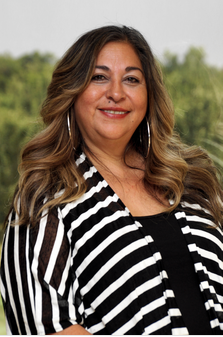 Finish this sentence. My co-workers would be surprised to know that I….
Know how to do construction, mainly how to install Hardie Board Siding. I actually installed all of the siding on the main office of the Hunters Hills Apartments in Enid, Ok. Small fun fact…I don't really know how to read a tape measure but I manage to get it right.

Who is your favorite artist (e.g., musician, painter, poet, writer) and why?
E.E. Cummings is my favorite poet. I fell in love with his poem "I Carry Your Heart" it reminds me of the love that I have for my children and my husband. It is a very sweet poem and I cry every time I read it.
Put your iPod on shuffle. What are the first four songs that play?
On any given day if you stop by my house I will be playing music! First four songs are Hold Me by the Teskey Brother's, Always Alright by Alabama Shakes, Babylon by David Gray and September by Earth, Wind and Fire.

Describe a word beginning with the first letter of your name that sums you up.
Resilient

How much would you have to be paid to get the FFL Arrow logo tattooed on your wrist
So, I thought long and hard about this one. Given our current Covid/Pandemic state. I would do it for 2 large containers of Sanidry wipes, 2 large cans of Lysol (Lemon scent). One 48 pack of Angel Soft tp and because I am a huge hugger and kiss, kiss kind of person, I would need a hug and kiss from Cathy!