Funds For Learning Welcomes Jody King
Getting to know: Jody King
We are excited to announce that Jody King has joined the Funds For Learning team! Jody moved to Oklahoma from North Carolina to study at the University of Oklahoma where he graduated with a Bachelor of Arts in Political Science and will be pursing Master of Public Administration. He has an express interest in regulatory and tax policy. His past experience includes retail and sales, both with a basis in customer service.

Jody has a passion for public service and helping to aid as many Americans in anyway he can. His aspirations are to help reshape the American political landscape for better inclusiveness, reform complex tax structure, and serve the people in a legislative capacity.

In an effort to know more about our new team member, we sat down with Jody and here are some of his fascinating answers to our questions.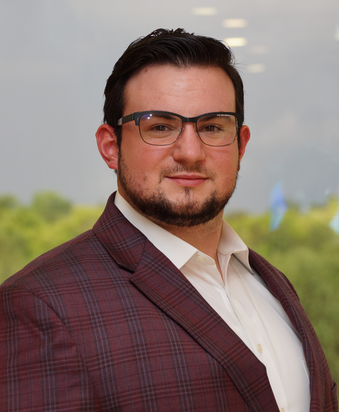 You won a free vacation – do you go to the mountains or the beach? Why?
I would go to the mountains. The fresh air, sun, typically cooler nature of altitude, and solitude would be a welcome environment during this time of craziness; a chance to get away from it all while spending quality time with the roits of our own being.


Who is your favorite artist (e.g., musician, painter, poet, writer) and why?
Vincent Van Gough is my favorite artist of all time. No one else could have taken the pain and suffering he experienced and turn it into pure amazement.

Put your iPod on shuffle. What are the first four songs that play?
Giving up, Giving In, by Streetlight Manifesto
Learnin' the Blues, by Frank Sinatra
Questions, by Tristam
Life Led Out Loud, by Less Than Jake
Describe a word beginning with the first letter of your name that sums you up.
The first letter of my name is J and the word that best sums me up is Judicious

Best advice you could fit inside of a tweet:
"Be better than the person standing next to you, only then can you both grow"