Funds For Learning Welcomes Lacie McElvana
We are excited to announce that Lacie McElvana has joined the Funds For Learning team! Lacie comes to Funds For Learning with a background in Social work. She is a graduate of University of Oklahoma in Norman, Oklahoma. In an effort to know more about our new team member, we sat down with Lacie and here are some of her fascinating answers to our questions:
Getting to know: Lacie McElvana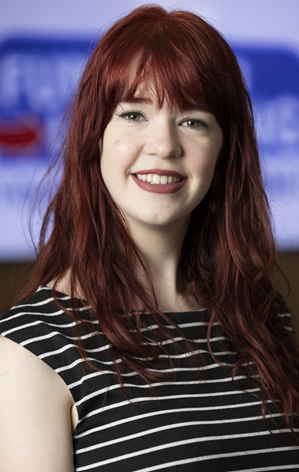 You get to invite three living people to dinner. Who would receive an invitation? Why?
I would invite my two best friends, Tate and Ashley, and my sister Cynda. I love spending time with all of them but 2/3 live in another state. It would be great to be able to see them all in one place and get to catch up with them in person.
If you were a Disney character, which would you be and why?
I would be Ariel from the little mermaid. I love going to the beach and I could stay in the water all day long. If I was a mermaid, I'd never have to leave.
Is there a TV show that you watch on a regular basis?
I don't even know how many times I have rewatched Gilmore Girls or Futurama. Futurama is great for when I need a laugh and Gilmore Girls is just perfect all year round. I always have to watch the winter episodes of Gilmore Girls during Christmas time.
Would you rather be an unknown Broadway actor, or a famous professional badminton star? Why?
I'd rather be a Broadway actor. I took an acting class in college. I'm pretty sure I was horrible, but it was so much fun!
If you were given the opportunity for free skydiving lessons would you take them? Why or why not?
I would absolutely take the free lessons. I'm terrified of heights, but I think that's what would make it a fun experience. I'm the kind of person who likes to confront my fears and it's always been worth it!